CONTACT US
West Of Kelong South Road, Luoxin Industrial Park, Xinan County, Luoyang, Henan, China.
+86-379-60193738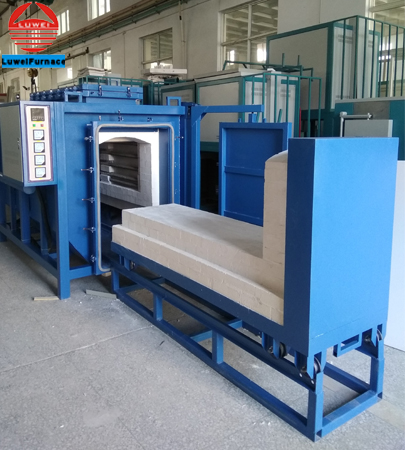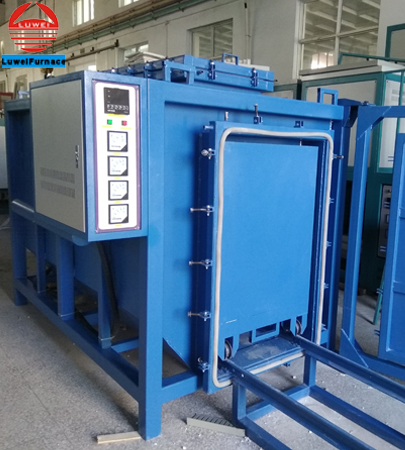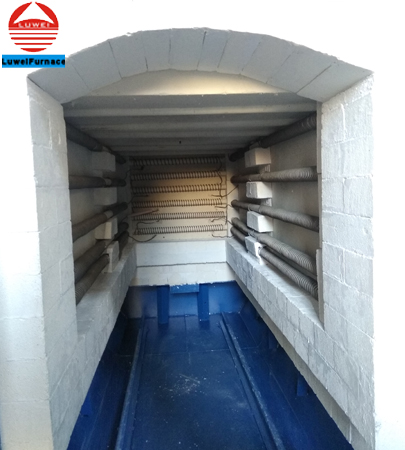 Bogie Hearth Furnaces
Brand Name: Luwei
Model: Trolley Type Bogie Hearth Annealing Oven/Furnace
Max.Temperature: 1200°C
Working Temperature: 1000°C
Furnace Chamber Size: 2000x1000x700mm
Temperature Controller: PID automatic control via SCR
Control Accuray: ± 1°C
Heating Element: SiC heaters
Thermocouple: S type
Chamber Material: High quality heat resistant alumina ceramic plates with 50mm thick and mullite bricks
Send Message
Trolley type Bogie Hearth Annealing Furnace is also called as shuttle furnacecar, bottom furnace and pottery kiln in china. Welded by steel and profiled steel and chamber is high purity ceramic fiber plates and high quality electric resistance wire. Bogie Hearth Furnaces are usually provided with one only sliding type front door for batch loading and unloading.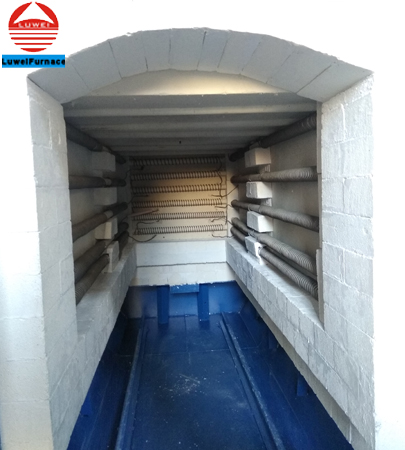 For annealing and hardening of larger parts, for example heavy cast parts or tool steel dies to temperatures between 800°C and 1100°C, we recommend our bogie hearth furnaces with radiation heating. Bogie Hearth Furnaces are lined with ceramic fibre modules/blankets on the side wall, roof and door and hearth of the furnace will be provided with combination of high/medium grade aluminium bricks backed-up by insulation bricks to minimize the skin temperature.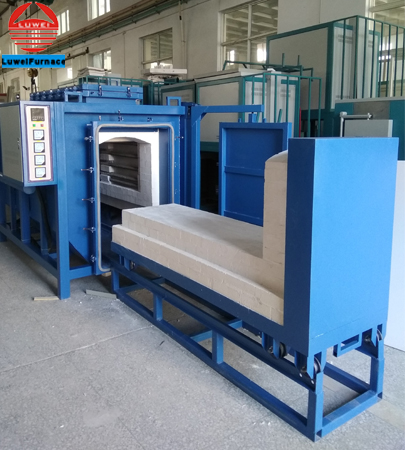 Features of Car Bottom Furnace
Bogie Hearth Furnace is often used for heat treatment such as tempering, annealing, soft annealing, normalizing, stress relieving, homogenizing and recrystallization. The chamber of the Bogie Hearth Furnace is insulated with high temperature fiber insulation and mineral wool. The elements are assembled on the sidewalls of the chamber furnace to achieve a high temperature accuracy and easy maintenance.


Technical Specifications of Bogie Hearth Furnace

Furnace construction

Energy,furnace chamber used Morgan materials imported fibers, high purity ceramicfiber insulation( energy saving 40% and weight lighter about 50% than old furnace).

Big yield capacity and high productivity, especially used for heating treatment of small or medium products.

Double layers carbon steel casing with fan cooling to ensure the surface of furnace below 50°C

Chamber size

2000(L)*1000(W)*700(H)

Max. temperature

1200°C (<2hour)

Working temperature

RT=1000°C ( >5 hrs)

Kiln open mode:

Front loading trolley kiln with manual operation

Temperature controlling

30 segments programable and PID auto control

Heating elements:

High performance SIC heater with three sides or four sids

Thermocouple:

Long Life S Type Thermocouple

Heating rate

0~20°C / min (suggestion =< 10°C)

Temperature accuracy

±1°C

Wok voltage:

AC220V/380V, 50/60Hz(or as your requirement)

Furnace temperature field uniformity

±1℃( according to the heating chamber size and can multi point temperature control)

Temperature controller :

SCR control, PID parameter self-setting function rapid temp compensation.

30 programmable segments for precise control

Built in protection for over-heated and broken thermal couple.

Large digital control panel for easy operation

Furnace chamber materials:

High quality heat resistant alumina ceramic plates with 50mm thick and mullite bricks

Heating power

80 KW

Net weight(Kgs):

2500kg

Warranty:

1 year limited warranty

Certificate:

CE certified

Optional items:

PC data recorder, Exhauster port, Over temperature controller