CONTACT US
West Of Kelong South Road, Luoxin Industrial Park, Xinan County, Luoyang, Henan, China.
+86-379-60193738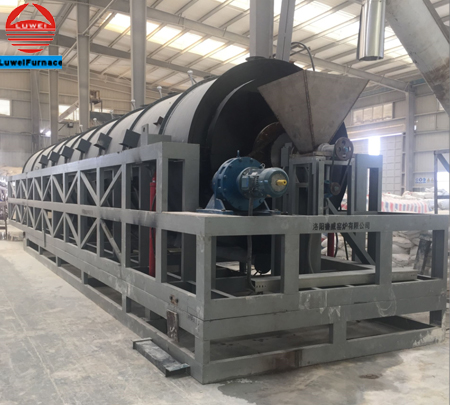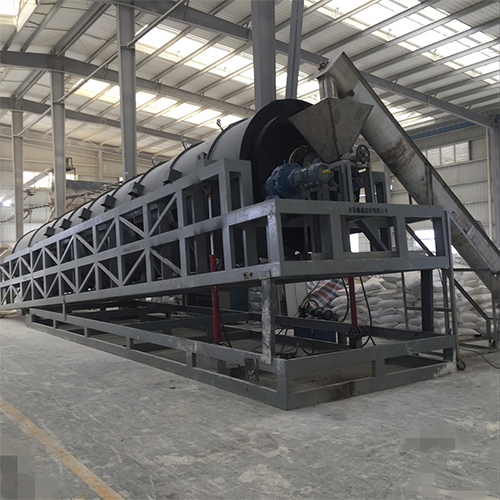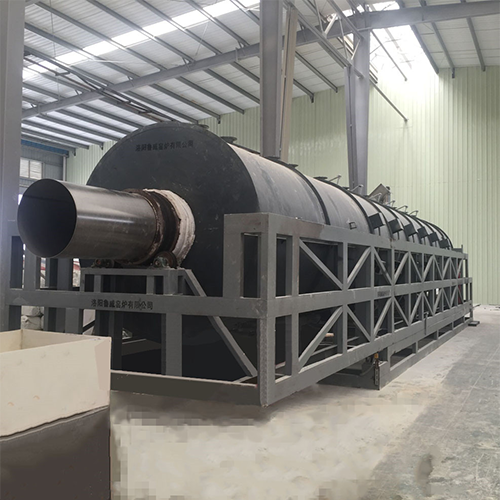 Rotary Kilns
Brand Name: Luwei
Model: Rotary kiln / Furnace
Max.Temperature: 1000°C
Working Temperature: 800°C
Furnace Chamber Size: 13000x800mm
Temperature Controller: PID automatic control via SCR
Control Accuray: ± 1°C
Heating Element: SiC heaters
Thermocouple: S type
Chamber Material: High quality heat resistant alumina ceramic plates with 50mm thick and mullite bricks
Send Message
A Rotary Kilns is a pyroprocessing device used to raise materials to a high temperature (calcination) in a continuous process. As the kiln rotates, material gradually moves down towards the lower end, and may undergo a certain amount of stirring and mixing.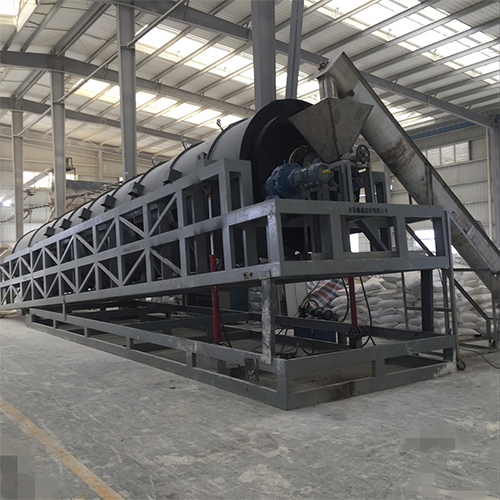 Rotary kilns work by processing material in a rotating drum at high temperatures for a specified retention time to cause a physical change or chemical reaction in the material being processed. Rotary Kilns — rotating industrial drying ovens — are used for a wide variety of applications including processing raw minerals and feedstocks as well as heat-treating hazardous wastes.


Features of Rotary kilns
Rotary Kiln / Furnace is mainly used for metallurgical industry, iron and steel plant iron ore roasting, chromium, nickel ore roasting, refractory plant roasting high bauxite ore and aluminum roasting clinker, aluminum hydroxide, chemical plant roasting chrome ore and chrome powder minerals.



Technical Specifications of Rotary kilns

Rotary kiln usage

In the production of building materials, metallurgy, chemical industry, environmental protection and many other production industries,rotary kiln equipment is widely used for mechanical, physical or chemical treatment of solid materials.

Kiln type

Rotary kiln type

Max. temperature

1000°C

Working temperature

RT=800°C ( >5 hrs)

Rotary tube size

1200x13000mm(D*L)

Temperature controlling

30 segments programable and PID auto control

Heating elements:

High performance SIC heater with three sides or four sids

Thermocouple:

Long Life K Type Thermocouple

Heating rate

0~20°C / min (suggestion =< 10°C)

Temperature accuracy

±1°C

Wok voltage:

AC380V, 50Hz(or as your requirement)

Furnace temperature field uniformity

±1℃( according to the heating chamber size and can multi point temperature control)

Temperature controller :

SCR control, PID parameter self-setting function rapid temp compensation.

30 programmable segments for precise control

Built in protection for over-heated and broken thermal couple.

Large digital control panel for easy operation

Furnace chamber materials:

High quality heat resistant alumina ceramic plates with 50mm thick and mullite bricks

Heating power

360 KW

Temperature zone control

6 indenpendently controlled heating zone

Rotary tube rotational speed

0-5 rad/min,continuous stepless adjustable

Rotary kiln tilt angle

0°C - 3°C

Production capacity

8 tons/day

Optional items:

PC data recorder, Exhauster port, Over temperature controller