CONTACT US
West Of Kelong South Road, Luoxin Industrial Park, Xinan County, Luoyang, Henan, China.
+86-379-60193738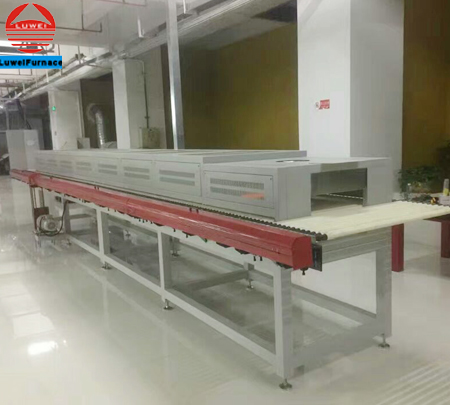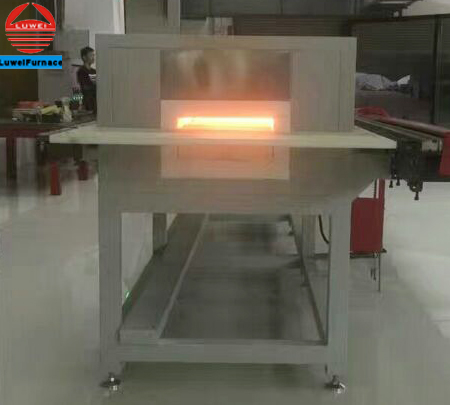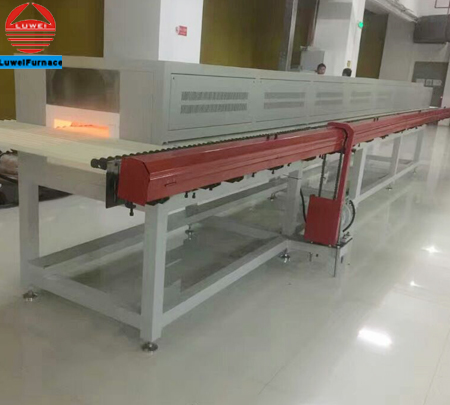 Roller Kiln
Brand Name: Luwei
Model: Roller Furnace
Max.Temperature: 1400°C
Working Temperature: 1300°C
Furnace Chamber Size: 3000*200*100MM
Temperature Controller: PID automatic control via SCR
Control Accuray: ± 1°C
Heating Element: SiC heaters
Thermocouple: S type
Chamber Material: High quality heat resistant alumina ceramic plates with 50mm thick and mullite bricks
Send Message
Roller Furnace is mainly used in the experiment and production of ceramics glasschemical industry electronics metallurgy new material development machinery refractories building materials special materials and other products.
Roller Furnace is continuous heating and work it is made by the rotation of the ceramic tube as the roller kiln vehicle the ceramic tiles or bricks materials in the kiln inner chamber.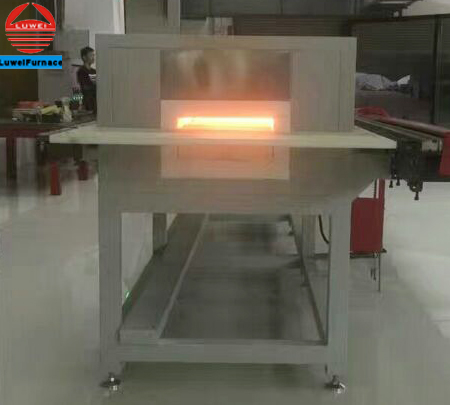 Features of Roller Kiln
Roller Kilns have been used far more widely for pottery and tableware in China than elsewhere in the world. This has led to design features especially suited to such products rather than modified tile kilns, Roller Kilns are commonly used to fire small, medium and high volumes of Pottery, Sanitaryware, Tableware and Technical Ceramics.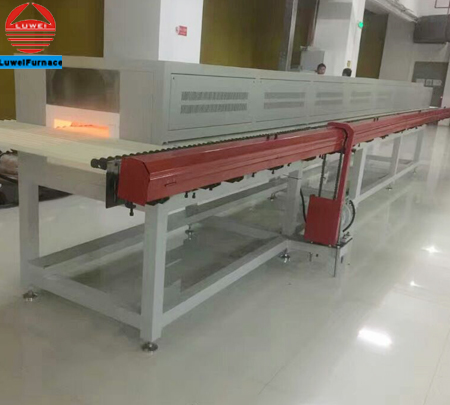 Technical Data of Roller Kiln
Technical Specifications of Roller Furnace

Chamber size

3000x200*100mm (L*W*H)

Max. temperature

1400°C (<2hour)

Working temperature

RT=1300°C(> 5 hrs)

Temperature accuracy

±1°C

Heating rate

0-20°C/min(suggestion =< 10°C)

Working voltage

AC220V/380V, 50/60Hz(or as your requirement)

Thermocouple

Long life S type with 99.9% purity Alumina tube

Heating elements

High performance SIC heaters installed in the chamber up and down

Heating power

80 KW

Temperature controller

SCR control, PID parameter self-setting function rapid temp compensation.

30 programmable segments for precise control.

Built in protection for over-heated and broken thermal couple.

Inner hamber materials:

High quality heat resistant alumina ceramic plates with 50mm thick and mullite bricks

Furnace structure

Double layer steel casing with dual cooling fan, surface temperature below 60°C

Extractor air fans:

Add three extractor fans on the top of the kiln

Warranty

1 year limited warranty

Certificate:

CE certified

N.W/G.W

2 tons / 2.8 tons

Optional items:

PC data recorder, Exhauster port,Over temperature controller