CONTACT US
West Of Kelong South Road, Luoxin Industrial Park, Xinan County, Luoyang, Henan, China.
+86-379-60193738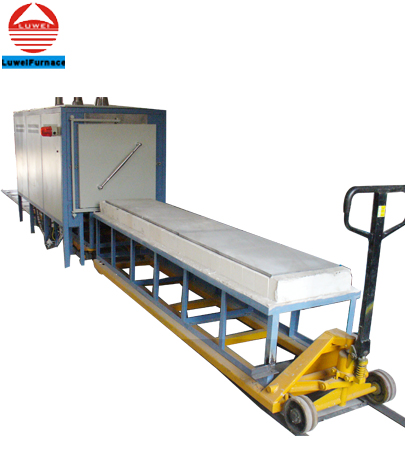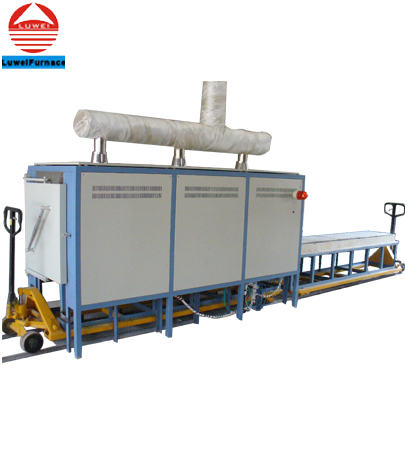 Shuttle Kilns
Brand Name: Luwei
Model: KSS-1000 Shuttle kiln
Max.Temperature: 1000°C
Working Temperature: 950°C
Furnace Chamber Size: 1000x800x1000mm
Temperature Controller: PID automatic control via SCR
Control Accuray: ± 1°C
Heating Element: SiC heaters
Thermocouple: K type
Chamber Material: High quality heat resistant alumina ceramic plates with 50mm thick and mullite bricks
Send Message
If you need to heat process ceramics, metals or glass in various ways and require flexible production schedules, or different cycles to different temperatures, then a Carbottom/Shuttle Kiln may be the best choice for your application. Luwei furnace's Shuttle Kilns define batch firing for the ceramic industry. The kilns come in a wide range of capacities and with a choice of door, combustion system, and control designs.


A Shuttle Kiln is a car-bottom kiln with a door on one or both ends. Burners are positioned top and bottom on each side, creating a turbulent circular air flow. This type of kiln is generally a multi-car design and is used for processing whitewares, technical ceramics, and refractories in batches. A Shuttle Kiln derives its name from the fact that kiln cars can enter a shuttle kiln from either end of the kiln for processing, whereas a tunnel kiln has flow in only one direction.



Features of Shuttle Kilns
Ceramic Electric Shuttle Kiln with trolley is also called as shuttle furnacecar bottom furnace and pottery kiln in china. Welded by steel and profiled steel and chamber is high purity ceramic fiber plates and high quality electric resistance wire.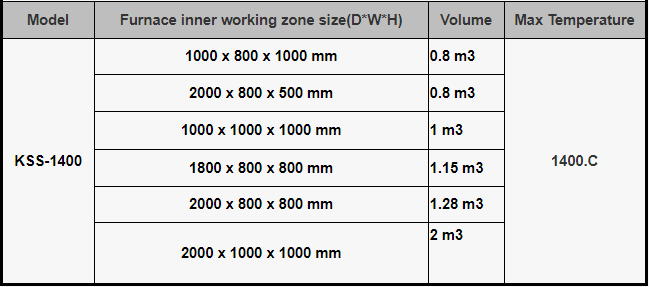 Technical Specifications of Shuttle Kilns

Furnace construction

Energy,furnace chamber used Morgan materials imported fibers, high purity ceramicfiber insulation( energy saving 40% and weight lighter about 50% than old furnace).

Big yield capacity and high productivity, especially used for heating treatment of small or medium products.

Double layers carbon steel casing with fan cooling to ensure the surface of furnace below 50°C

Chamber size

1000(L)*800(W)*1000(H)

Max. temperature

1000°C (<2hour)

Working temperature

RT=950°C ( >5 hrs)

Kiln open mode:

Front loading trolley kiln with manual operation

Temperature controlling

30 segments programable and PID auto control

Heating elements:

High performance SIC heater with three sides or four sids

Thermocouple:

Long Life S Type Thermocouple

Heating rate

0~20°C / min (suggestion =< 10°C)

Temperature accuracy

±1°C

Wok voltage:

AC220V/380V, 50/60Hz(or as your requirement)

Furnace temperature field uniformity

±1℃( according to the heating chamber size and can multi point temperature control)

Temperature controller :

SCR control, PID parameter self-setting function rapid temp compensation.

30 programmable segments for precise control

Built in protection for over-heated and broken thermal couple.

Large digital control panel for easy operation

Furnace chamber materials:

High quality heat resistant alumina ceramic plates with 50mm thick and mullite bricks

Heating power

50 KW

Furnace extractor air fans:

Add two extractor fans on the top of the kiln

Net weight(Kgs):

1800kg

Warranty:

1 year limited warranty

Certificate:

CE certified

Optional items:

PC data recorder, Exhauster port, Over temperature controller