CONTACT US
West Of Kelong South Road, Luoxin Industrial Park, Xinan County, Luoyang, Henan, China.
+86-379-60193738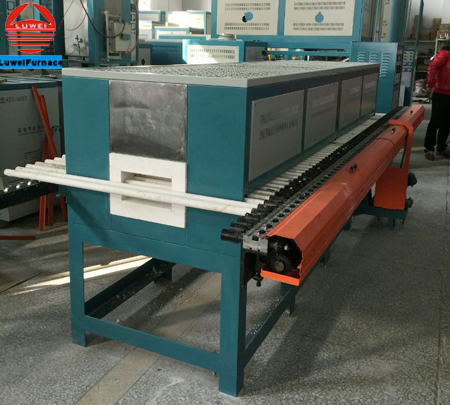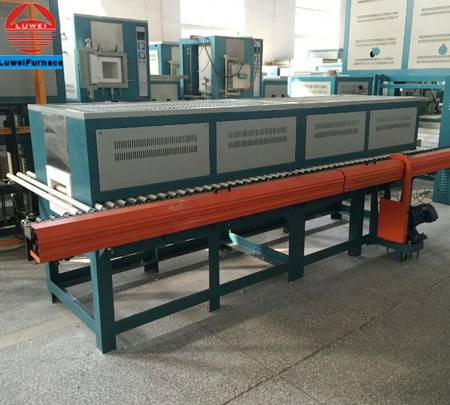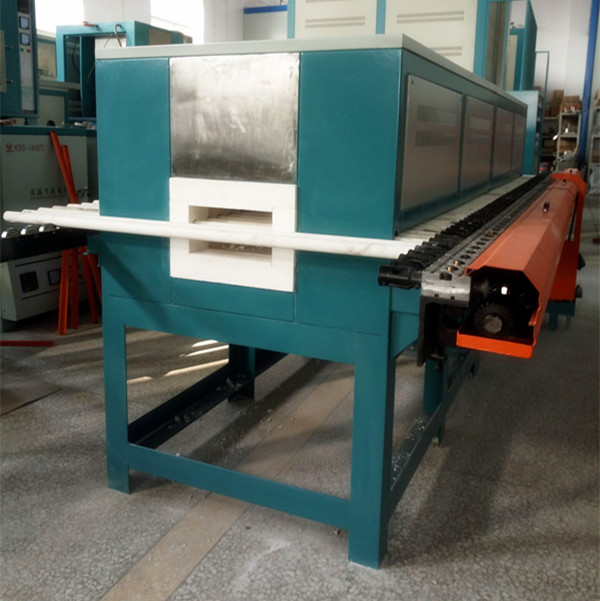 Continuous Heating Furnace
Brand Name: Luwei
Model: Continuous Heating Furnace 1400°C
Max.Temperature: 1400°C
Working Temperature: 1300°C
Furnace Chamber Size: 6000*600*200MM
Temperature Controller: PID automatic control via SCR
Control Accuray: ± 1°C/min
Heating Element: SiC heaters
Thermocouple: S type
Chamber Material: High quality heat resistant alumina ceramic plates with 50mm thick and mullite bricks
Send Message
Continuous Heating Furnaces are the right choice for processes with fixed cycle times such as drying or preheating, curing, aging, vulcanisation or degassing. The Continuous Heating Furnaces are available for various temperatures up to a maximum of 1400 °C. The Continuous Heating Furnace design depends on the required throughput, the process requirements for heat treatment and the required cycle time.
Continuous heat treating furnaces are efficient at treating large volumes of parts under the same conditions for a given time. Because changing variables such as times, temperatures and atmosphere can be difficult and expensive with continuous heat treating furnaces, they excel especially in situations where a large number of similar components require similar treatment.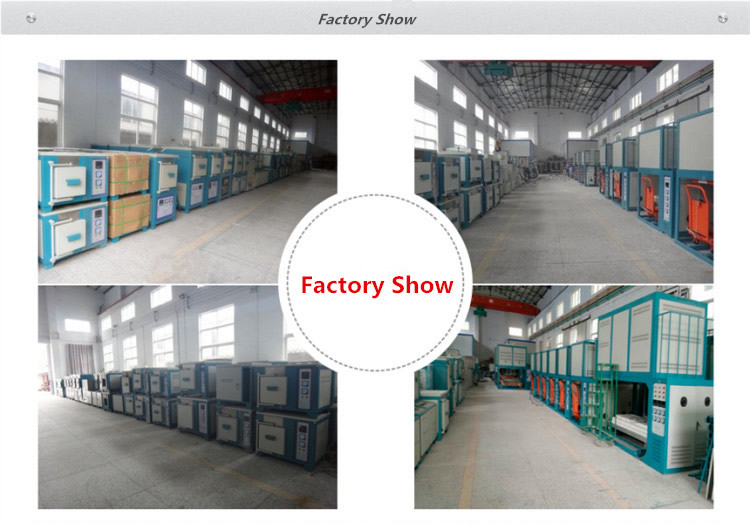 Features of Continuous Heating Furnace
Roller Hearth Furnaces are designed to heat treat a wide variety of products economically with uniform, repeatable results. There's a wide range of sizes of electric or fuel-fired heating systems with matched cooling sections and material handling systems. A Continuous Furnace is one whose conveyor runs at a constant speed, where the work is fed to match emerges in the desired condition.
Continuous Heating Furnaces are conveyed through preheatingcalcinating and cooling zones on rotating rollers and are placed on selters according to the shape and dimensions. Continuous Heating Furnaces are heated uniformly by the upper and lower heaters (electric resistance wiressilicon carbide(SIC) or silicon molybdenum rods(MoSi2)).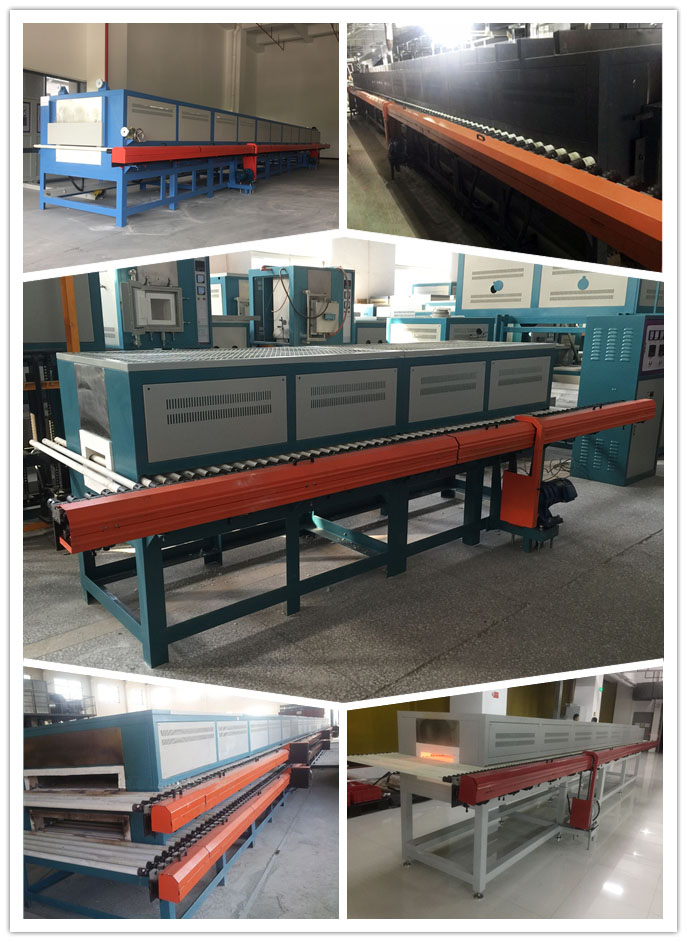 Technical Data of Continuous Heating Furnace
The temperature Category: 1000°C 1200°C 1400°C 1600°C 1700°C 1800°C different kinds. We support OEM Orders for you! Continuous Heating Furnace
Technical Specifications of Continuous Heating Furnace

Max. temperature

1400 °C (<2hour)

Working temperature

RT=1300°C(> 5 hrs)

Chamber size

3000x200x100(L*W*H)

Temperature accuracy

±1°C

Heating rate

0~20°C / min (suggestion =< 10°C)

Working voltage

220V or 380V, 50HZ or 60HZ(or as your requirement)

Thermocouple

Long life S type with 99.9% purity Alumina tube

Heating element

High performance SIC heaters installed in the chamber up and down

Heating power

80 KW

Temperature Uniformity

±5°C (according to the heating chamber size)

Temperature controlling

SCR control, PID parameter self-setting function rapid temp compensation.

30 programmable segments for precise control

Built in protection for over-heated and broken thermal couple.

Inner hamber materials:

High quality heat resistant alumina ceramic plates with 50mm thick and mullite bricks

Furnace structure

Double layer steel casing with dual cooling fan, surface temperature below 60°C

Extractor air fans:

Add three extractor fans on the top of the kiln

N.W/G.W

2 tons / 2.8 tons

Warranty:

1 year limited warranty

Certificate:

CE certified

Optional items:

PC data recorder, Exhauster port,Over temperature controller